As 2022 marks the 50th anniversary of the World Heritage Convention, Africa's youth has shared their vision for The African Youth in the Next 50: the Heritage We Want. To empower the future custodians of World Heritage in Africa, the African World Heritage Fund has organized a Young Leaders workshop, Youth Forum and celebrated Africa Day together with prominent partners of African World Heritage. The events enabled the youth to outline recommendations on heritage sustainability, youth empowerment, education, technology, entrepreneurship etc.
To celebrate African World Heritage Day on May 5th, UNESCO's World Heritage Centre and AWHF hosted a webinar on Youth and digital technologies for the promotion and safeguarding of African Heritage. The webinar showed how we can work together with experts in new technologies and find solutions to the current challenges we face.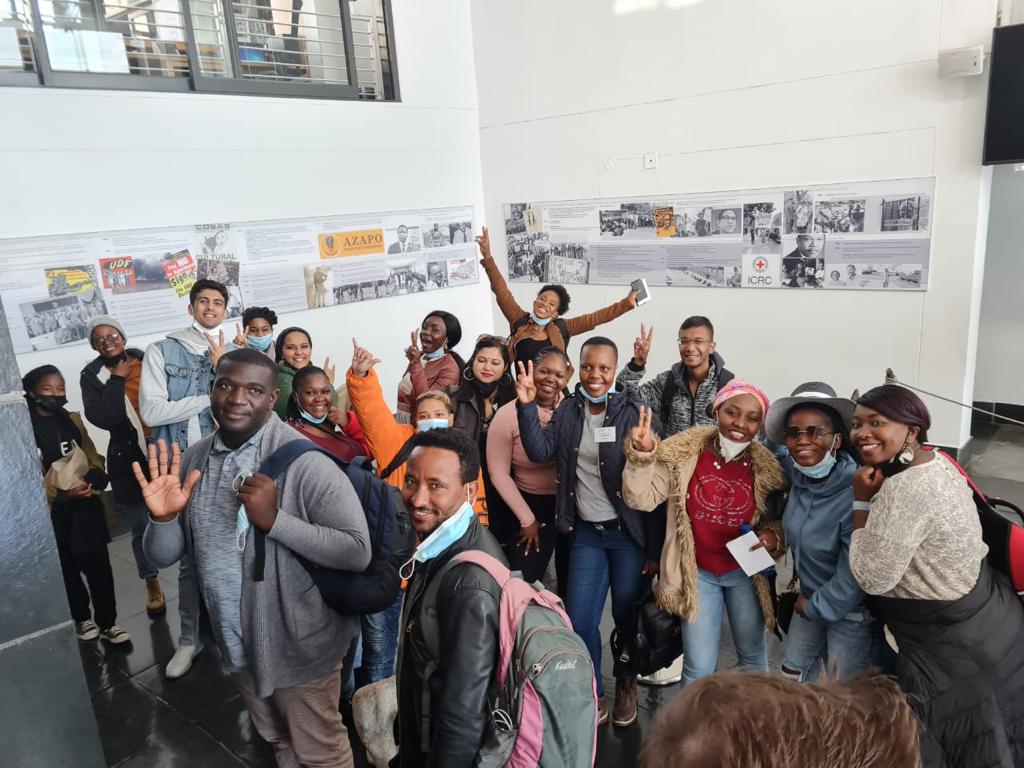 Further in May, AWHF, ICCROM and the Government of South Africa brought 28 young people from across the continent together for the African World Heritage Young Leaders Workshop. The participants shared their vision and aspirations in a declaration and action plan for the future of heritage in Africa called "The Youth Declaration on World Heritage in Africa: The Next 50". 
In October, AWHF, ICCROM, the Government of Cameroon, The School of African Heritage (EPA) and UNESCO organized the 6th African World Heritage Youth Forum. 33 young heritage professionals from 23 African countries came together in Cameroon under the theme "The African Youth in the Next 50: the Heritage We Want". The participants discussed themes as sustainability, educational programs, entrepreneurship, new technologies etc. that resulted in 7 recommendations for heritage experts to put into action.
– Youth recommendations in EN
– Youth recommendations in FR
"As future custodians, African Youth play a key role in implementing the World Heritage Convention as innovators, changemakers and creatives", states Souayibou Varissou, Executive Director of AWHF. "The close cooperation between AWHF, ICCROM, UNESCO, EPA and the State Parties has brought together numerous young heritage enthusiasts who shed a new light on the conservation, protection and promotion of African World Heritage. AWHF will continue to invest in the African youth through capacity building programmes, inter-state cooperations and intergenerational collaborations."